Why Have The In-Game Items Changed?
OK, so our friends at Bohemia Interactive Studios have changed their view on our Custom Loadout System and have now decided we need to reduce the in game items we include in our custom loadouts.
We went through all the official channels to get approval in the first place, we gave them the information on the in game items we wanted to include in our custom loadouts and we received written confirmation that this proposal had been approved. We then implemented the system and now 2 weeks later we receive a letter from a senior member of their legal team saying that a junior colleague had approved our application without his consent and it was his view that our loadouts were an infringement to their rules. We have been asked to modify the content of these loadouts and as we value our reputation and respect the game developers rules on monetisation, our loadouts will be modified.
We are no longer able to offer the GL Carrier rig, Suppressor, ARCO scope and Gas Mask. We have decided to remove toxic gas from the server completely anyway due to the bad effect on server performance it has and the number of people that abuse it so losing the gas mask is no great shakes.
This is not an ideal situation as we had a few people sign up for membership and we are now unable to provide all of the items we originally offered. All member that signed up for the original package will be offered a full refund if they do not wish to continue supporting us without all the in game rewards we offered. The details of the revised Community Membership Package are as follows:
Community Membership Details:
Custom Loadout In-Game Items:
Full Ghille Suit (members only – not available in general store)
Bergen Backpack
A VIP reserved slot to allow access when game server is full*
Community Benefits:
Exclusive access to the player stats which are due to become available to members only.
Members only exclusive Teamspeak channels (with admin privileges)
Use of our community squad XML with tag and vehicle logo for those that would like to feel part of our community. This is optional as many players have their own squads already.
A customised community spray with an avatar of your choice (example below).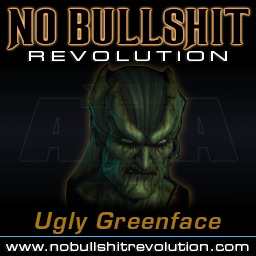 Community Memberships Are Issued As A Reward To Players That Donate £5.00 (GBP) On A Monthly
Players are reminded that all donations are voluntary and any rewards we give to players are completely at our own discretion and can be removed at any time without notice. Community members are required to follow our server rules the same as any other players and membership does not afford you any special treatment.
* once the system is fully tested and up and running. VIP Reserved slots will give access to all the servers we may provide.
Why Do We Have Memberships?
The idea of the membership system was to try and community fund our Arma 3 project towards moving to our own dedicated server to be in a position to provide more NBR servers for us all to enjoy. The costs of achieving this are upwards of £200 per month, every month. So we decided that if we had 30 members contributing just £5 a month each, then we would make up any shortfall and put the time and effort into the developing the new servers. We are not doing this to make a profit.
We accept that apart from a very, very small group of people who appreciate what we do and are prepared to support us without receiving any in game perks, it is difficult to convince people to be part of what we want to do and make donations to help us improve our wasteland experience for you all.
Proposed Global Rewards System
We take the view that if we are unable to take us where we want to go with this, i.e having a dedicated server providing 3 or 4 different game servers giving the ultimate performance possible, then there is no point doing it at all. We are all or nothing kind of people, no prizes for second place and we want to be the very best end of story.  After all the work that has gone in to getting us this far, we really don't want to give up and close the server, but now we have had to reduce the contents of our loadouts, Bohemia have now made it very difficult for us to gain the required community funding. Without players willing to chip in a small amount each to support us there will ultimately come a time when the guy that currently pays all the bills can no longer afford to pay for everything for everyone to enjoy for free.
So we have come up with an outline idea that allows us to to play by Bohemia's new rules and add incentives for people to support us with memberships. The idea, and it is just an idea at this stage, is to try to develop some sort of Global Rewards System that will increase in game perks for every player on the server based on the number of members we have. So people have an incentive to support us with small donations as there is a much more meaningful reward on offer. Here is a very rough example of how this might work (this is just a very rough idea we have cobbled together at this stage and in no way complete, considered or final):
We would strip the default spawn items right back to a pistol and a small backpack, make the max ATM balance limit $500,000, disable the player stats system, make High Value Target trigger limit to $50,000 and set spawn money to $1000. Then when we increase the perks for everyone as we get more members, ie:
5 members = Every player on the server has spawn cash of $3000, Max ATM balance set to $2 million, Basic carrier vest added (no armour).
10 members = Every player gets pawn cash of $5000, Larger backpack, Max ATM Balance $5 million, extra pistol mags, Raise High Value Target trigger to $100,000
15 members = Enable the player stats page for everyone to enjoy again, Spawn with TRG 5.56mm, Tactical helmet
20 members = Every player spawns with GPS, Binoculars and 1x RGO Grenade
25 members = Every player has max ATM balance $10 million, extra TRG mags, scope, Armour vest
30 members = We move to awesome dedicated server and make more NBR servers!
The basic idea is to try and get 15 members to help us cover our current £75 a month costs covered to get us back to having all the in game things we currently provide for free. Then move towards our goal of providing more servers as we get more members helping us out. The above is just a very rough idea right off the top of our heads and would need careful consideration before we implement anything. We would of course value the feedback of any player that has a view on this idea as after all, it is your server and your community and we are only trying to do what is best for everyone that plays with us. As and when we know any more we will of course make an announcement.